Top 5 Jeep Accessories for Jeep Wrangler
Jeep Wrangler Accessories at Chrysler Dodge Jeep Ram Brunswick
Once you've selected your new Jeep Wrangler, you'll want to upgrade your off-road SUV with the most popular Jeep Accessories provide that one-of-a-kind Jeep driving experience. From Soft-top covers to Door Kit components, Chrysler Dodge Jeep Ram Brunswick has an unlimited selection of Mopar Parts and Accessories for you to choose from. When picking out the best Jeep accessories, consider these top choices for Jeep drivers:
1. LED Lights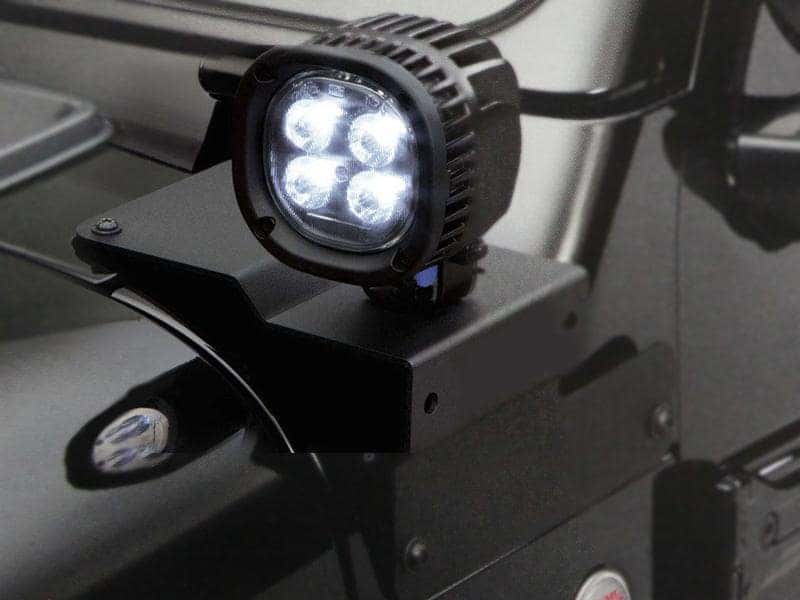 If you want the look of an off-road SUV, the first upgrade to your Jeep Wrangler should be installing LED lights. With advanced LED technology, these genuine Mopar lights will ensure your safety in any terrain for a more secure off-road driving experience. All options are made with durable, commercial grade aluminum and have been tested for water pressure and other conditions. Equipped with a wiring harness for easy installation, these LED lights are sure to enhance that authentic Jeep feel.
2. Sun Bonnet Soft-Top
The Mopar Sun Bonnet Soft-Top is an excellent accessory to have when driving the open-air along the Georgia Coast. Made with breathable mesh or black solid vinyl, it's long-lasting and quick and easy to install and remove in the case of inclement weather. The Sun-Bonnet Soft Top protects against UV rays and fits all 4-door Jeep Wrangler Unlimited models, so you can enjoy the comfort of an open Jeep feel almost any time of year.
3. Door Kits and Components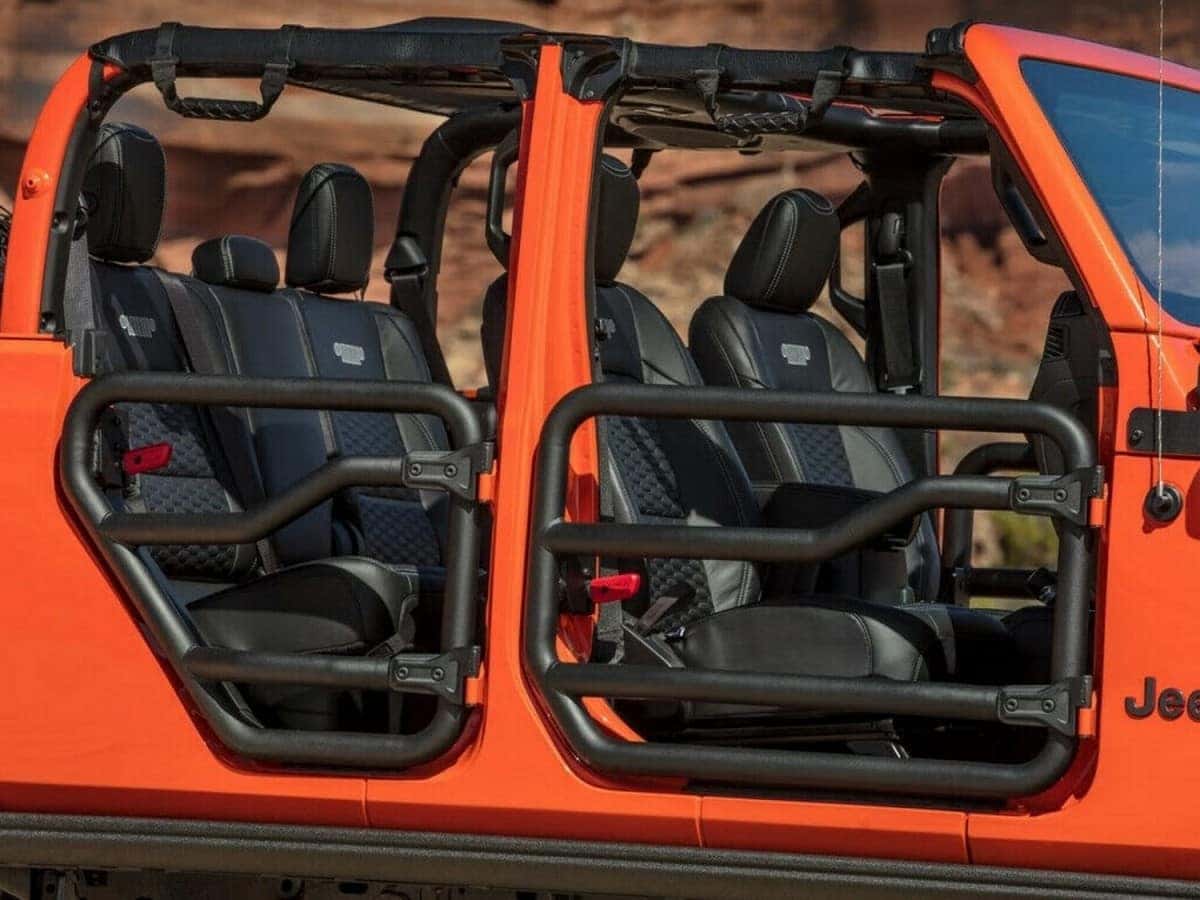 Mopar Tube Door Kits are signature accessories amongst extreme Jeep drivers. Fitting both 2 and 4-door models, Jeep door kits offer that rugged appeal to all true adventurers seeking to get the most out of their off-road SUV. What better way to throw caution to the wind than cruising around and live life on the wild side, safari-style in a Jeep Wrangler?
4. Mopar Roof Rack
If you want the best selection for storage, there's no better choice than a Mopar Roof Rack. Fit for most all Jeep models, the kit attaches with no drilling to make carrying your most valuable outdoor equipment a simple addition to travel. Make it easier for you and your family to embark on that camping trip you've been planning all year with the best cargo gear! For the perfect amount of durability and performance, purchase a Mopar Roof Rack for your new Jeep from Chrysler Dodge Jeep Ram Brunswick.
5. All-Weather Floor Mats
Mopar all-weather floor mats improve utility and style to fit your off-road experience. Enhance the rugged appeal and reduce the mess when entering and exiting your new Jeep with these functional accessories. Keeping unwanted dirt, snow, and everything in between out of your Jeep's neat interior, these all-weather floor mats are bucketed to protect from the toughest conditions.
You'll notice that these additions to your Jeep Wrangler will become essential over time. Don't wait on upgrading your Jeep once you've left our lot! Speak with our sales team at Chrysler Dodge Jeep Ram Brunswick about ordering your Mopar Parts and Accessories for your new Jeep Wrangler today!